Dear VCHA Members,
As we begin a new year, VCHA has some exciting news to share: Two respected Virginia citizen leaders have joined the Alliance as our new Co-Chairs to help propel our consumer-focused healthcare reform movement forward. They are the Honorable Rosalyn R. "Roz" Dance and the Honorable Christopher K. "Chris" Peace. We're delighted to share this news with you and honored that these two extraordinary Virginia leaders have joined the fight to make healthcare more accessible and affordable.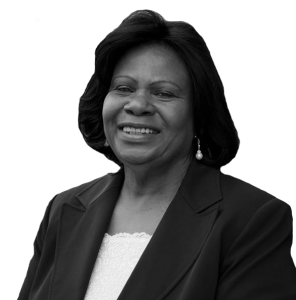 The Honorable Roz Dance
Roz Dance brings a wealth of healthcare and public policy experience to VCHA, having served 15 years in the Virginia General Assembly in both the state Senate and the House of Delegates. As a former nurse, Roz has firsthand clinical knowledge about healthcare delivery and a compassion for patient needs. During her tenure in the Virginia legislature, Roz focused on improving healthcare for Virginians through her service on the House Health, Welfare, and Institutions Committee, as a member of Virginia's Health Insurance Reform Commission, and as Chairwoman of Virginia's Joint Commission on Health Care. She is a consistent advocate for increasing healthcare access for Virginians and in 2018 helped pass Medicaid expansion in Virginia, a program that has helped more than 340,000 Virginians gain healthcare coverage.
The Honorable Chris Peace
Chris Peace served the Commonwealth as an elected member of the Virginia House of Delegates for 13
years. He has a proven track record of advocating for public policy solutions to improve the lives of Virginia children and families. During his tenure in the House of Delegates, Chris served on the Health, Welfare, and Institutions Committee, Chaired the Virginia Commission on Youth, and was an active member of the Commonwealth's Council for Childhood Success. As a member of the powerful House Appropriations Committee that develops the state budget and budget conferee, he played a key role in the 2018 approval of a fiscally-responsible plan to increase healthcare access for uninsured Virginians while protecting taxpayer dollars.
Chris Peace is a Republican who represented a rural district in the state legislature. Roz Dance is a Democrat who represented an urban district. While they come from different political parties, they share a passion for improving healthcare for all Virginians. They each represent the core mission of the bipartisan Virginia Consumer Healthcare Alliance to facilitate rational, fact-based dialogue focused on informing the public and advocating for healthcare policies that increase access and enhance affordability.
Roz and Chris assume leadership of VCHA at a critical time.  Virginians face rising health insurance costs that leaves families and businesses burdened with rising premiums and expensive high-deductible plans, often while providing patients with fewer benefits. Claim denials and a lack of transparency leave patients with unexpected medical bills, and the spiraling cost of life-saving drugs mean some people are unable to purchase medicine they need.
We can and must do better. VCHA is working to protect Virginia families from harmful insurance policies that elevate profits over patients by advocating for commonsense solutions that make quality healthcare more affordable and accessible for everyone.  
You'll be hearing more from Roz and Chris soon. Under the leadership of our new co-chairs, we're going to make real progress on healthcare reform – but we can't do it without you. 
Join the fight, and make your voice heard. Follow us on Facebook and Twitter to help us raise awareness for these important issues. Please share this message with your friends and family and encourage them to join VCHA here.