Rational. Constructive. Dialogue.
The Virginia Consumer Healthcare Alliance is committed to leading a rational, constructive dialogue about healthcare across the Commonwealth. We believe that citizens deserve the opportunity to really be heard regarding what they want in their healthcare system. And each and every one of us in the Commonwealth deserves a serious conversation, worthy of the serious challenges we face.
Recently, a lot has changed in healthcare, and it has deeply affected the people of Virginia – our people and our politics. It has also deeply affected our wallets. Just last year healthcare costs in Virginia rose 8 percent. That is the ninth consecutive year of increases.
At the Virginia Consumer Healthcare Alliance, we seek to work towards establishing open lines of communication and collaboration between our states' leaders and our communities in order to effectively address immediate concerns and focusing on long term liabilities that also need attention. One in particular: the aging physician workforce. In the Commonwealth, over a quarter of all physicians are over the age of 60, which places Virginia in the bottom half of the country when it comes to the age of our healthcare workforce.
That's a statistic, but every statistic impacts real people. They are neighbors, they are family, and they are businesses across our state that are directly affected by changes in our healthcare system and its financing. Due to recent political history and the deeply personal nature of healthcare, Virginians are either rightly reticent to accept any more change or hold such a level of distrust that any attempt to even try to improve our system is met with fear and resistance.
These are not unfair reactions – but we must get past them and into a legitimate, fact-driven conversation.
We sincerely believe that the time has come for all of us to take a breath, identify the challenges of today and tomorrow, and then establish a real framework for future success that ensures all Virginians have access to affordable, quality healthcare in the communities they call home. A long term rational, constructive dialogue is the first step in creating a healthcare system that works for all Virginians, everywhere. We welcome you to this effort.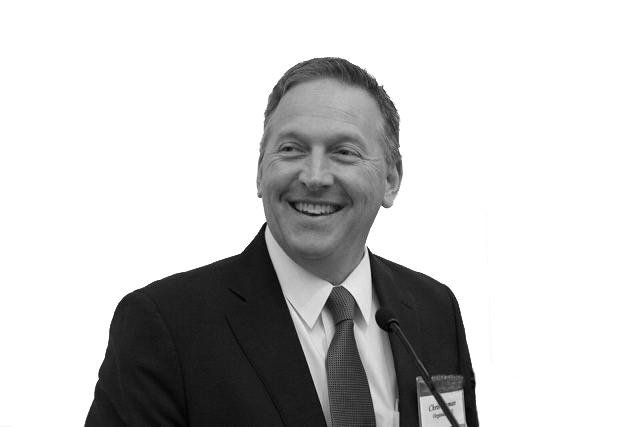 Chris Saxman
Chairman, Virginia Consumer Healthcare Alliance
Who is the Virginia Consumer Healthcare Alliance?
The Virginia Consumer Healthcare Alliance is a consumer advocacy organization dedicated to ensuring that all Virginians have access to high-quality, affordable healthcare. The Alliance is comprised of employers, trade groups, small businesses, corporations, and a network of thousands of consumers who desire affordable, quality medical treatment – just like you. We will achieve this goal by bringing consumers together with businesses, stakeholders, and policymakers to facilitate a robust and meaningful conversation that will lead to real solutions to Virginia's healthcare issues.